Great News!!
VIOLET AND THE FROST KING by Virginia Hamilton (my late mother) and Jaime Adoff (me) will be published in (2025) by Christy Ottaviano Books/Little, Brown/ So excited that CSK John Steptoe New Talent Award winner April Harrison will be illustrating this book.
More Great News! I am now being represented by the phenomenal Sera Rivers @writeloudly at Speilburg Literary Agency
Even MORE Great News! I have a second picture book being published in 2024! ROCK n ROLL DAD will be published by Christy Ottaviano Books as well. The amazing Caldecott Honoree Greg Christie will be Illustrating this book!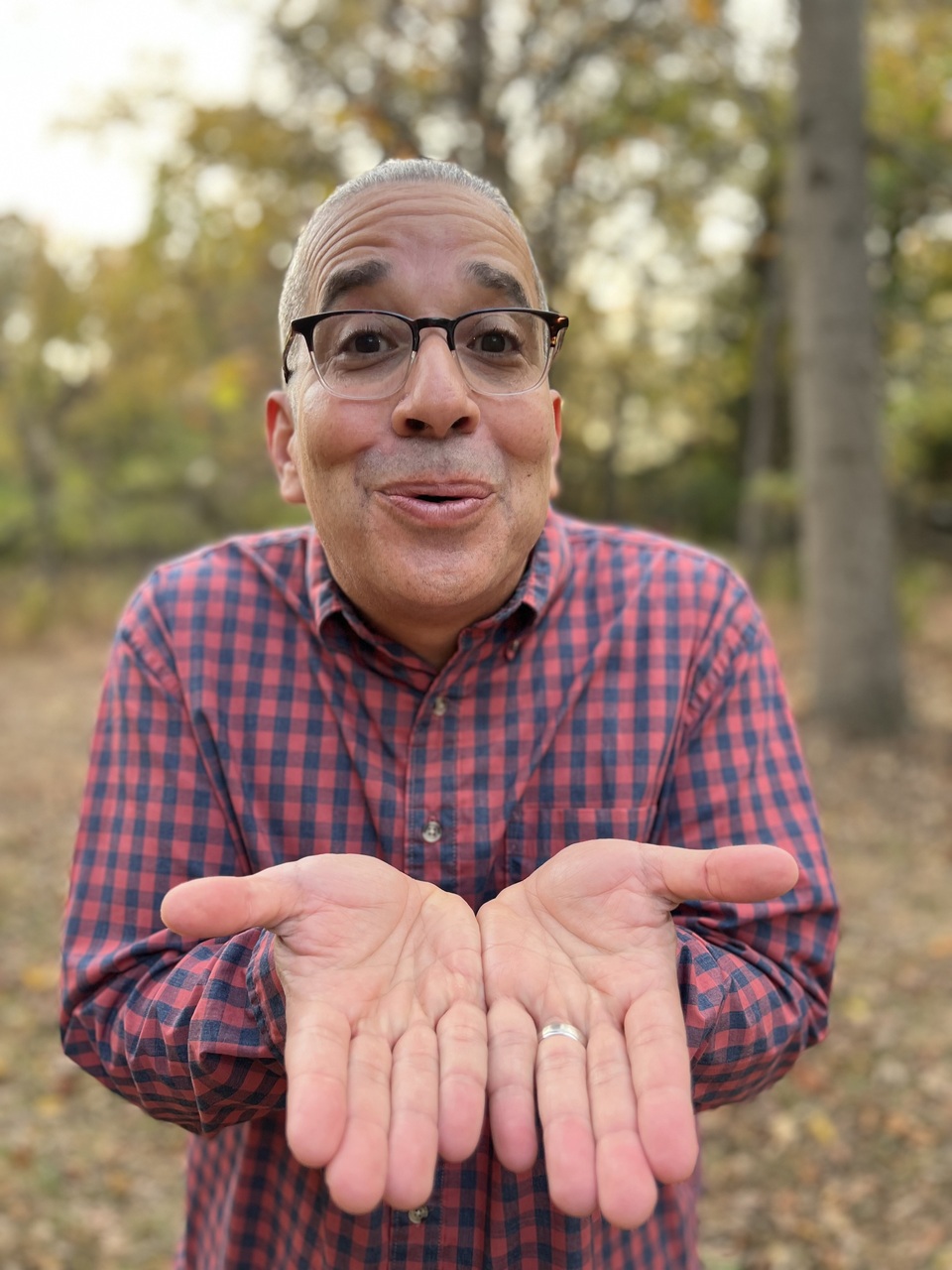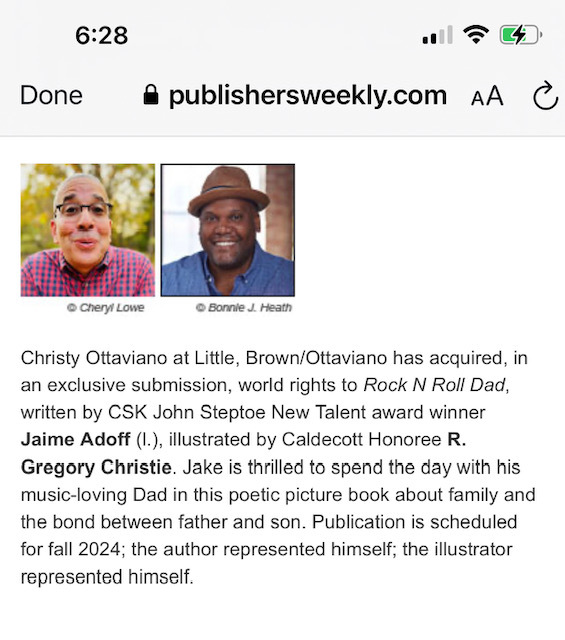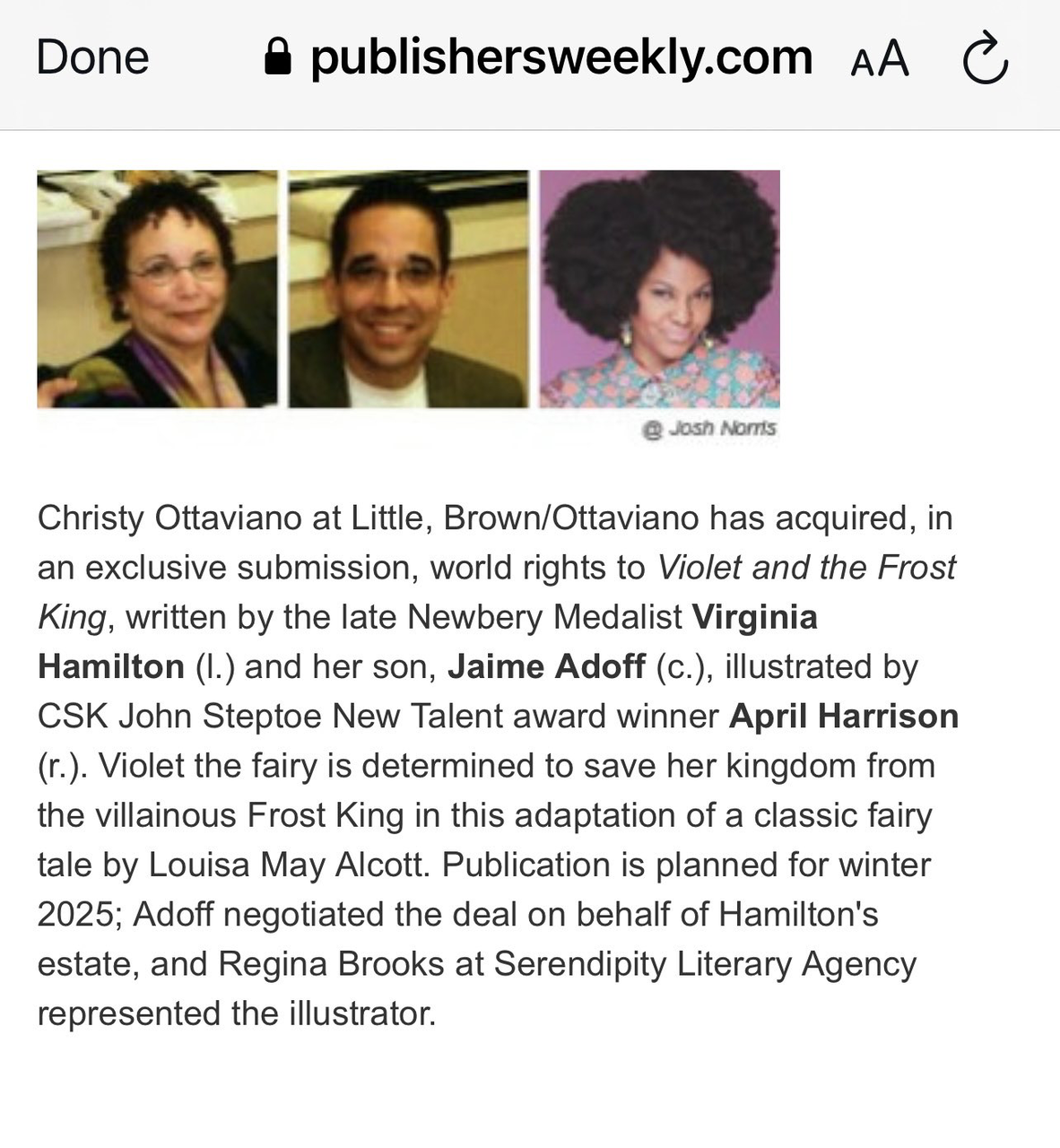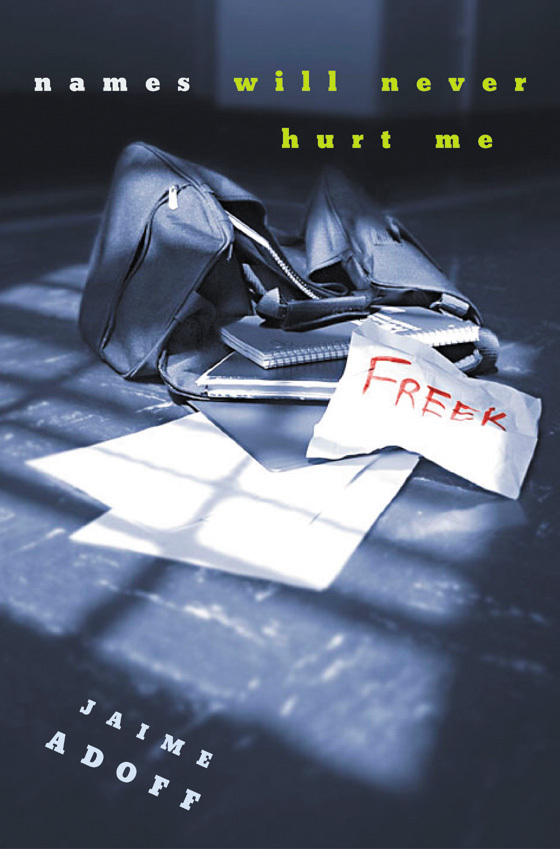 "... an outstanding first novel" KIRKUS REVIEWS

"... A powerful, complex, skillfully written novel that even the most reluctant reader will find accessible." BOOKLIST

"With painfully immediate accounts of daily humiliations and power plays, Adoff sets a time bomb ticking . . . Readers wil be swept into this high-stakes drama of the high school underbelly."
HORN BOOK MAGAZINE

"...Adoff pulls off a young adult page-turner with literary ease." SCHOOL LIBRARY JOURNAL


"The Song Shoots Out of My Mouth" is a Lee Bennett Hopkins Poetry Award Honor Book for '03,
an International Reading Association(IRA) Notable Book for '03, a NY Public Library book for the teenage '03, a VOYA Poetry Pick '02, a CCB Best Book for 02',
a BWI Book Wholesalers Staff pick, a CCBC Book of the week and a teenreads.com cool new book.
"Each word running fast across lips
A direct line to my hips, twist and shake.
My voice another arm, another leg.
My throat the Cape Canaveral of my soul.

Song shuttle

blasting off

into deep blue

soprano sky.......

Why do
"I still LOVE YOU"
written on my palm,
fading now...
as cold front meets warm.
Pushing north from diaphragm to windpipe,
their first date my first pitch of life.
As the song:
SHOOTS
Out of my mouth

OUt of my doubt

OUT of my self

To you......